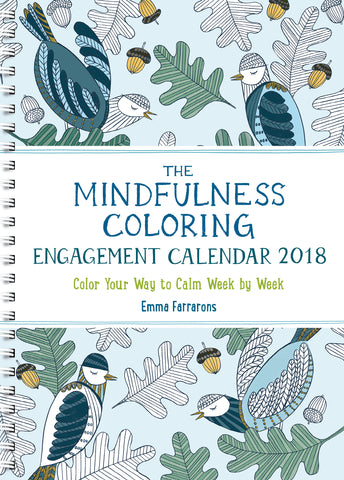 The Mindfulness Coloring Engagement Calendar 2018
Engage your creativity all year long!
This charming engagement calendar includes the same hand-drawn illustrations that have made the second volume of Emma Farrarons' Mindfulness Coloring series an international bestseller. Here are squirrels, owls, knickknacks, and other whimsical patterns—all printed on sturdy, uncoated paper that's ideal for pencils, crayons, and more. Take a few minutes each day to keep track of your hectic schedule . . . and refresh with mindful coloring!
Spacious weekly grids
Wire-O binding for easy coloring
60 beautiful illustrations to bring you mindfulness every day!