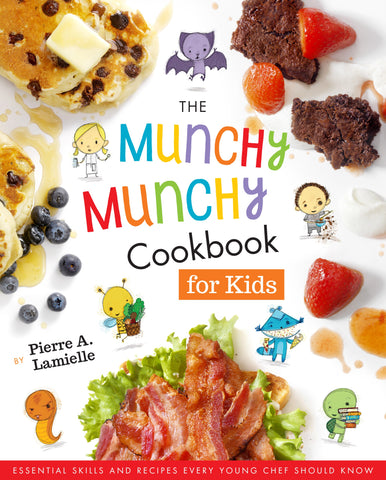 The Munchy Munchy Cookbook for Kids
What makes good food taste good? A team of tastes and flavors of course!
Fun illustrations and quirky characters bring the kitchen to life. Join Pierre Lamielle on a kitchen adventure as he introduces you to the Munchy Munchy Gang, a team of characters here to educate kids on the art of cooking and the range of flavors they'll encounter. Learn how to make over 28 different recipes, including ketchup, pancakes, and other kid favorites with simple instructions and illustrations for every step. Pierre's characters make complex cooking theories, like balancing the five tastes, accessible to kids of all ages. The perfect manual for a budding chef!