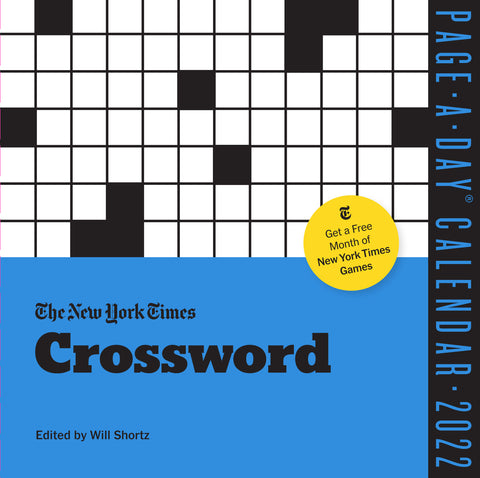 The New York Times Daily Crossword Page-A-Day Calendar for 2022
The gold standard in crossword puzzles, for every day of the year.
Originally published during World War II as a way to entertain war-weary readers, the New York Times Crossword is still a top choice for crossword lovers. Written by the best cruciverbalists in the business and edited by puzzlemaster Will Shortz, the crosswords are known to challenge and delight solvers. You'll feel a sense of accomplishment when you solve each puzzle—they're easier on Mondays so you can work up to the harder puzzles. The array of themes keeps each day fresh, and if you get stuck, you'll find the solution on the reverse of each page.
Receive one free month of full digital access to New York Times Games (including the Crossword) with purchase of this calendar
Includes 313 New York Times crosswords by the best puzzle writers in the business
100% recyclable and printed on FSC-certified paper