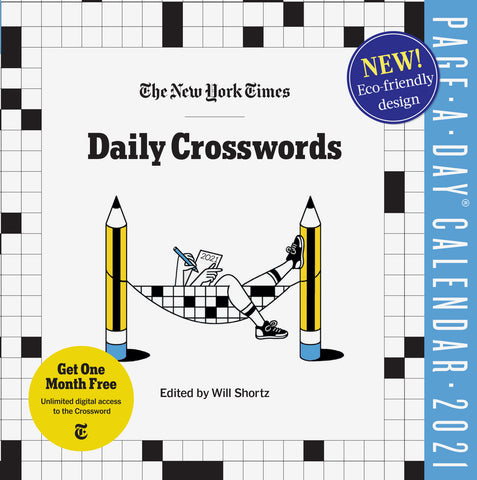 The New York Times Daily Crosswords Page-A-Day Calendar for 2021
Crossword lovers, this is for you.
First published during World War II as a way to distract and entertain war-weary readers, The New York Times Crossword is renowned for its uncompromising editorial standards, quality constructions, and clever and diverse themes.
Each crossword offers a rigorous challenge, but is a thrill to solve. Easier puzzles are at the beginning of each week, and they progressively become more difficult. (But don't worry, answers are on the back of each page.) The crosswords are created by the best puzzle writers in the business and edited by Will Shortz—New York Times crossword editor, NPR "Puzzlemaster," and the only person in the world to have a degree in enigmatology (the study of puzzles).
Receive one free month of digital access to New York Times Games with purchase of this calendar
Introducing new eco-friendly cardboard backer and larger page size!
Printed on FSC-certified paper