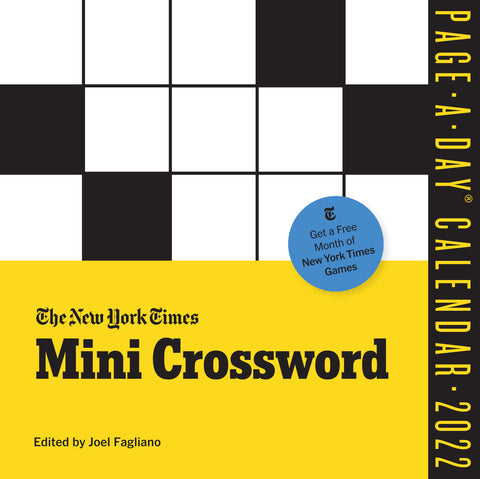 The New York Times Mini Crossword Page-A-Day Calendar for 2022
New! Bite-sized wordplay, every day.
Make this smart challenge part of your daily routine. Based on the popular Mini Crossword in The New York Times, this calendar features hundreds of carefully crafted crosswords that are solvable in minutes, but thoughtful enough to give you the joy of accomplishment when the letters fall into place. Perfect for beginner solvers as well as experienced puzzlers, the puzzles cover a range of themes. Solutions are printed on the reverse of each page.
Receive one free month of full digital access to New York Times Games (including the Crossword) with purchase of this calendar
Includes 313 New York Times Mini crosswords for quick and fun solving
100% recyclable and printed on FSC-certified paper