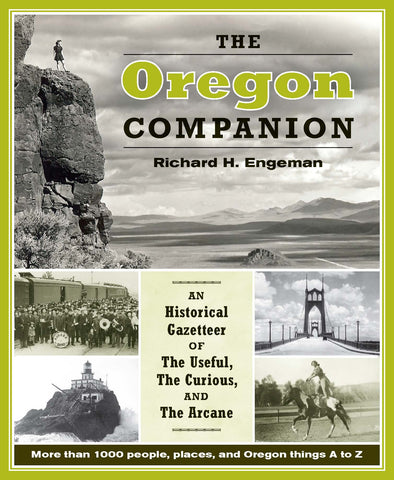 The Oregon Companion
What's the connection between Ken Kesey and Nancy's Yogurt? How about the difference between a hoedad and a webfoot? What became of the Pixie Kitchen and the vanished Lambert Gardens?

The Oregon Companion is an A–Z handbook of over 1000 people, places, and things. From Abernethy and beaver money to houseboats, railroads, and the Zigzag River, an intrepid public historian separates fact from fiction — with his sense of humor intact. Entries include towns and cities, counties, rivers, lakes, and mountains; people who have left a mark on Oregon; industries, products, crops, and natural resources. Includes more than 160 historical black and white photos. This entertaining and delightfully meticulous compendium is an essential reference for anyone curious about Oregon.