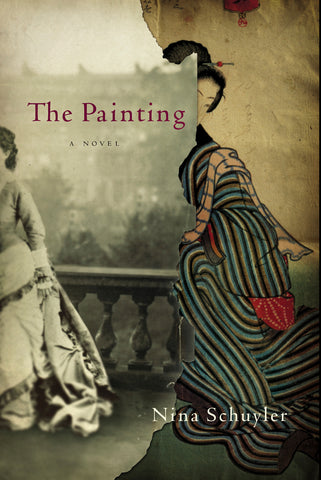 The Painting
In 1869 Japan, a young woman escapes the confines of her arranged marriage by painting memories of her lover on mulberry paper. She secretly wraps the painting around a ceramic pot that's bound for Europe. In France, a disenchanted young man works as a clerk at an import shop. When he opens the box from Japan, he discovers the brilliant watercolor of two lovers locked in an embrace under a plum tree. He steals the painting and hides it in his room. With each viewing, he sees something different, and gradually the painting transforms him.

Set outside the new capital of Tokyo during the Meiji Restoration and in Paris during the Franco-Prussian War, The Painting is a richly imagined story of four characters whose lives are delicately and powerfully entwined: Ayoshi, the painter, pines for her lover as she dutifully attends to her husband; Ayoshi's husband, Hayashi, a government official who's been disfigured in a deadly fire, has his own well of secret yearnings; Jorgen, wounded by the war and by life, buries himself in work at the Paris shop; and the shop owner's sister, Natalia, who shows Jorgen the true message of the painting.

Exquisitely written and utterly spellbinding, The Painting reveals the enduring effect of art in ordinary life and marks the debut of a skilled stylist and first-rate storyteller.