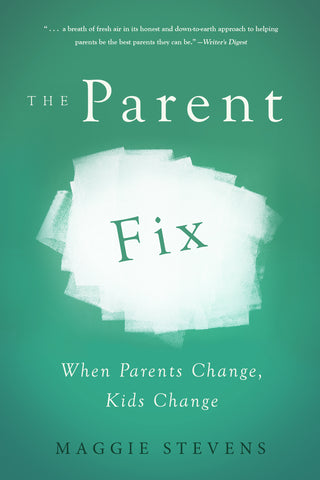 The Parent Fix
Have you ever tried to change another person? If you have, you probably know it is next to impossible. Most parenting books teach parents how to change the child. The Parent Fix focuses on the parents, emphasizing a parent's need to change to inspire family improvement.
If our greatest joys and sorrows come from family relationships, are we truly happy when we are in control of our loved ones? That deep joy we are searching for comes as we watch those we love learn lessons that change their own lives. To have this change it is the parent who must change.
In today's age of troubled youth, broken families, and mixed messages from the media, our families are fighting a tough battle to succeed. With the increase in drug and alcohol addiction, eating disorders, gang violence, and teenage suicide, many of our families are failing. Parents need help.
There is power in parenting—correct parenting. Rather than focusing on the kids, as so many other self-help books do,The Parent Fix stresses that when parents change, kids change. Focusing on key principles like correct judgement, taking time, education and more, Stevens provides concrete ways parents can change their own behavior to improve the behavior of their children. As a mother, Maggie spent years researching and found the answers needed to successfully raise five children. With over thirty years of practical experience, Maggie knows the answers that make a difference. When parents change . . . kids change.