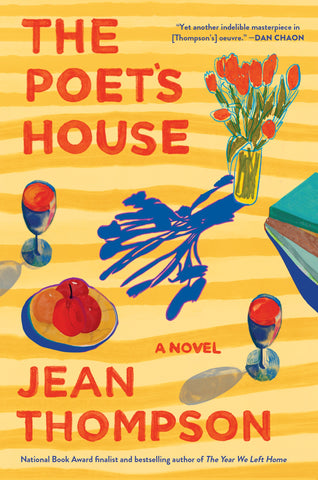 The Poet's House
In this warm and witty story, a young woman gets swept up in the rivalries and love affairs of a dramatic group of writers.​

Carla is stuck. In her twenties and working for a landscaper, she's been told she's on the wrong path by everyone—from her mom, who wants her to work at the hospital, to her boyfriend, who is dropping not-so-subtle hints that she should be doing something that matters.

­Then she is hired for a job at the home of Viridian, a lauded and lovely aging poet who introduces Carla to an eccentric circle of writers. At first she is perplexed by their predilection for reciting lines in conversation, the stories of their many liaisons, their endless wine-soaked nights. Soon, though, she becomes enamored with this entire world: with Viridian, whose reputation has been defined by her infamous affair with a male poet, Mathias; with Viridian's circle; and especially with the power of words, the "ache and hunger that can both be awakened and soothed by a poem," a hunger that Carla feels sharply. When a fight emerges over a vital cache of poems that Mathias wrote about Viridian, Carla gets drawn in. But how much will she sacrifice for a group that may or may not see her as one of their own?

A delightfully funny look at the art world—sometimes petty, sometimes transactional, sometimes transformative— ­The Poet's House is also a refreshingly candid story of finding one's way, with words as our lantern in the dark.