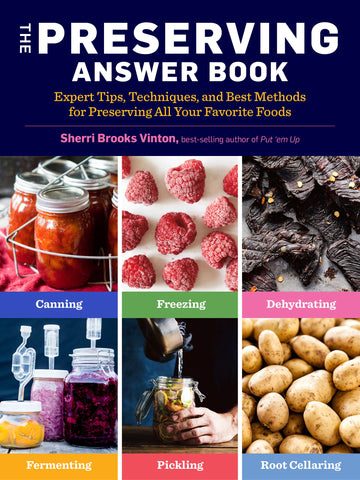 The Preserving Answer Book
In this comprehensive guide, expert author Sherri Brooks Vinton answers the home preserver's most commonly asked questions about every aspect of food preservation, from refrigeration and freezing to canning, drying, and fermenting all kinds of fruits and vegetables. She also offers tips and techniques for setting up your kitchen, choosing the preserving process that best suits your needs, making equipment and ingredient substitutions, and much more. Whether you're new to preserving or just looking to refresh your memory at the start of the season, whether you want to know the difference between jam and jelly or which varieties of tomatoes are best for canning, you'll find the information and confidence you need with this kitchen companion in hand. 

This publication conforms to the EPUB Accessibility specification at WCAG 2.0 Level AA.