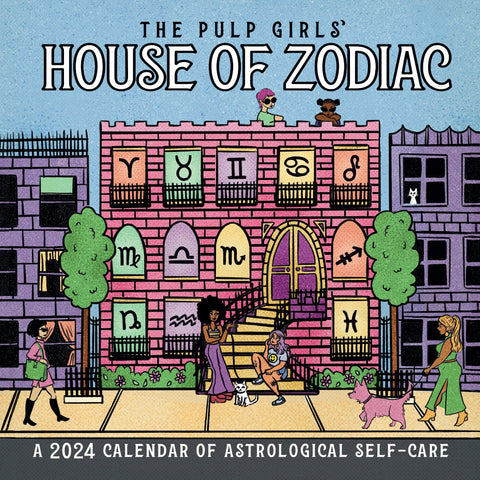 The Pulp Girls' House of Zodiac Wall Calendar 2024
Affirmations and astrology.

Embrace the power of the zodiac with help from the sister duo behind the popular Instagram account The Pulp Girls. Each month features a compelling portrait illustrated with a hand-lettered phrase. A thoughtfully written horoscope describes the month's featured sign along with its associated attributes, and a new symbol section every month has something for every sign. Printed on responsibly sourced paper.