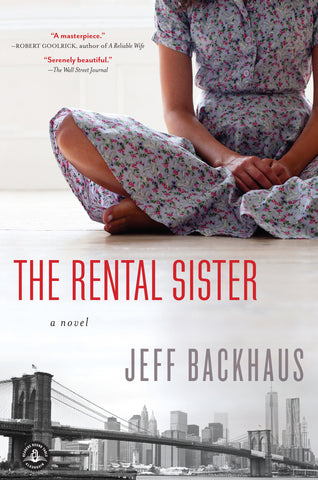 The Rental Sister
hikikomori, n. h?kik?'mo?ri; literally pulling inward; refers to those who withdraw from society.
Inspired by the real-life Japanese social phenomenon called hikikomori and the professional "rental sisters" hired to help, Hikikomori and the Rental Sister is about an erotic relationship between Thomas, an American hikikomori, and Megumi, a young Japanese immigrant hiding from her own past. The strange, insular world they create together in a New York City bedroom and with the tacit acknowledgment of Thomas's wife reveals three human hearts in crisis, but leaves us with a profound faith in the human capacity to find beauty and meaning in life, even after great sorrow. Mirroring both East and West in its search for healing, Hikikomori and the Rental Sister pierces the emotional walls of grief and delves into the power of human connection to break through to the world waiting outside. 
Named an Indie Next pick, an Amazon Best Book of the Month, one of Book Riot's 5 to Watch, and an iBooks Store Editor's Choice in hardcover.