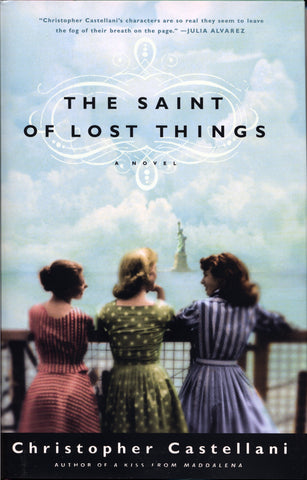 The Saint of Lost Things
It is 1953 in the tight-knit Italian neighborhood in Wilmington, Delaware. Maddalena Grasso has lost her country, her family, and the man she loved by coming to America; her mercurial husband, Antonio, has lost his opportunity to realize the American Dream; their new friend, Guilio Fabbri, a shy accordion player, has lost his beloved parents.

In the shadow of St. Anthony's Church, named for the patron saint of lost things, the prayers of these troubled but determined people are heard, and fate and circumstances conspire to answer them in unforeseeable ways.

With great authenticity and immediacy, The Saint of Lost Things evokes a bittersweet time in which the world seemed more intimate and knowable, and the American Dream simpler, nobler, and within reach.