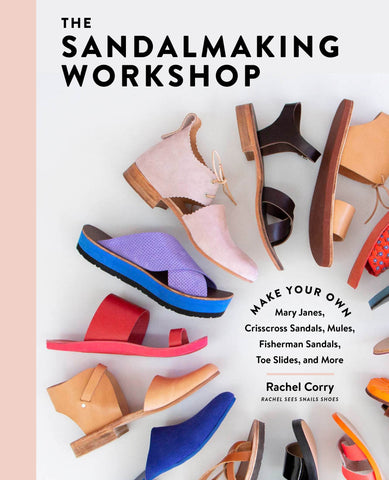 The Sandalmaking Workshop
Custom-fit for comfort, custom-designed to suit personal taste, and stylish and satisfyingly DIY? Shoemaking checks all the boxes! Making shoes is a surprisingly accessible and increasingly popular craft, and with this photo-rich guide, even a beginner can make a comfortable pair of sandals in the course of a day with just a few simple tools and materials. From setting up a workshop and refining a design to making uppers, attaching soles, and adding finishing touches like buckles or studs, The Sandalmaking Workshop takes readers step by step through the process of creating modern leather sandals that are stylish and comfortable. The book includes traceable patterns for 14 of author Rachel Corry's original sandal designs—both open- and closed-toe styles, including mules and slides—and covers a range of techniques so readers can build their skills and stretch the creative possibilities with each new pair they make.

This publication conforms to the EPUB Accessibility specification at WCAG 2.0 Level AA.