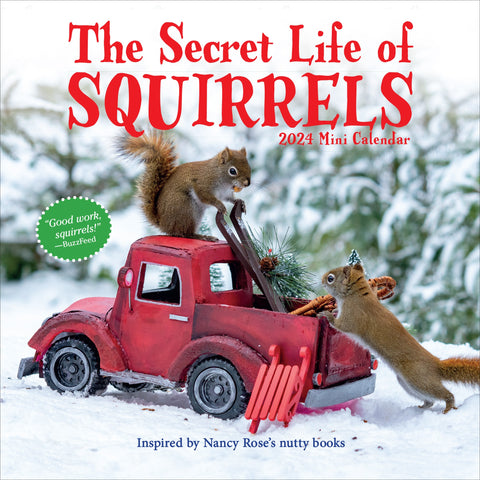 The Secret Life of Squirrels Mini Calendar 2024
It's a squirrel's life.
Oakley shows off a new red wagon. Mr. Peanuts thinks it might be a blast to try snowshoeing. And look at Rosie—the squirrels are so messy, she's cleaning up the playroom for the fifth time today! In the magical world created by photographer Nancy Rose, real squirrels search for nuts and seeds in her fanciful dioramas—and create charming scenes with no Photoshop required. It's twelve clever, quirky months of squirrelly fun! Printed on responsibly sourced paper.