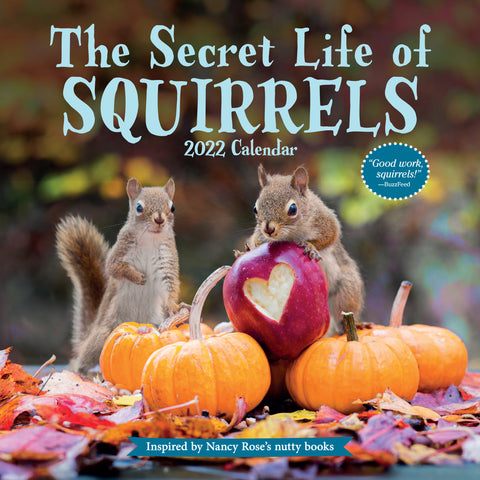 The Secret Life of Squirrels Wall Calendar 2022
Just look at those squirrels!

Photographer, author, and accomplished craftsperson Nancy Rose harnesses wild squirrels' natural sense of curiosity—and love for peanuts!—to attract them to meticulously crafted domestic scenes, which she builds and arranges on her back deck. The squirrels come to investigate and eat the strategically hidden nuts—and in doing so, become participants in a singularly adorable photo shoot. Here is a squirrel pushing a tiny wicker baby carriage. A sporty squirrel about to take a bike for a spin. And a mischievous squirrel ignoring a scarecrow to sneak a snack in a farmer's field. They're like peanuts; you can't get enough. Printed on FSC-certified paper.