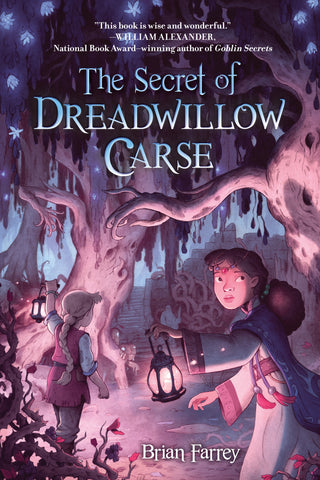 The Secret of Dreadwillow Carse
A princess and a peasant girl embark on a dangerous quest to outwit a warning foretelling the fall of the Monarchy.

In the center of the verdant Monarchy lies Dreadwillow Carse, a desolate bog the people of the land do their best to ignore. Little is known about it except an ominous warning: If any monarch enters Dreadwillow Carse, then the Monarchy will fall. Twelve-year-old Princess Jeniah yearns to know what the marsh could conceal that might topple her family's thousand-year reign.

After a chance meeting, Princess Jeniah strikes a secret deal with Aon, a girl from a nearby village: Aon will explore the Carse on the princess's behalf, and Jeniah will locate Aon's missing father. But when Aon doesn't return from the Carse, a guilt-stricken Jeniah must try and rescue her friend—even if it means risking the entire Monarchy.

In this thrilling modern fairytale, Brian Farrey has created an exciting new world where friendship is more powerful than fate and the most important thing is to question everything.