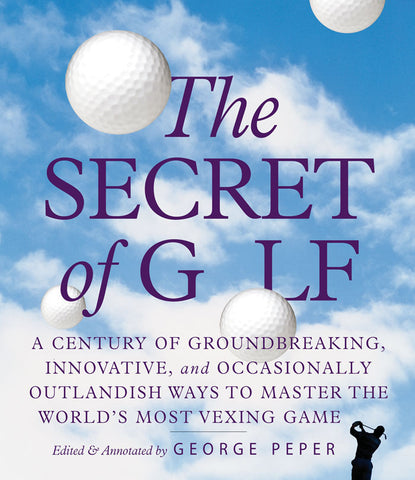 The Secret of Golf
47 Holy Grails—or, the Last Instruction Book You'll Ever Need

The X-Factor. The Gate. Golf-O-Metrics and Square-to-Square, Tour Tempo and the Pinch. For every golfer, at every level, hope springs eternal—that there's a secret or two out there that will take your game to an entirely new level.

Well here they are—forty-seven revolutionary keys to playing golf extremely well. Culled from teachers, players, pioneers, scientists, savants, and obsessives, George Peper's The Secret of Golf addresses every aspect of the game, from mechanics to what's inside the golfer's head. Includes hundreds of instructional photographs and diagrams.