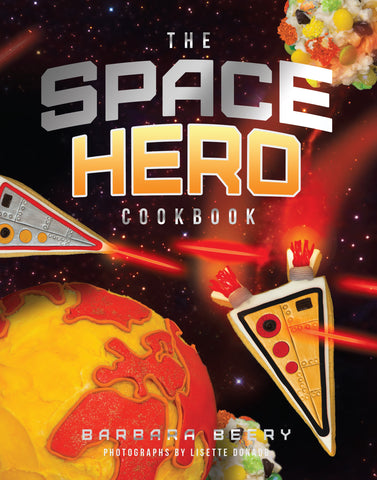 The Space Hero Cookbook
Breadstick Blasters! Smugglers' Cupcakes! Intergalactic Birthday Cake! What better way to explore a galaxy far, far away than by cooking up some alien-inspired grub and cosmic crafts? With 30 space-themed recipes, bestselling author Barbara Beery provides full-color, easy-to-make recipes for your budding space cadet.
Recipes and crafts include:
Wormhole Roll-ups
Red Alert Ravioli
Hyperspace Hummus
Space Pirate Punch
Carbonite Crayons
Space Slug Slime
Gamma Ray Glow Jars, and much more!
So don't go supernova without ideas. Just follow The Space HeroCookbook through hyperspace, and enjoy Crafts, Drinks, Sweets & Treats, Savory, and Dips, Chips, & Snacks.