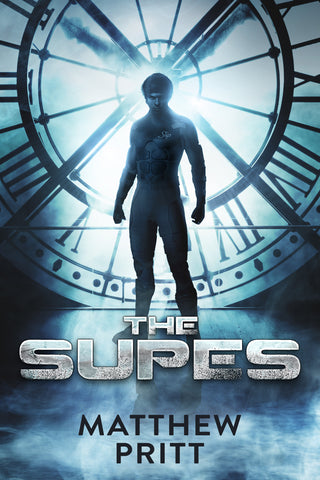 The Supes
"Engaging debut novel with a story that will keep you guessing to the super-satisfying end." —Michael Darling, bestselling author of Got Luck

Slip Stephenson has the lamest super power of all time. His father, a world renowned Super, can turn himself invisible, but Slip has never managed to do anything more than turn himself an underwhelming shade of black. 

According to the rules of the School for Underage Power Enhancement and Refinement (SUPER), Slip has to pass his final test by the end of this year or he must give up his superpowered dreams and live as a regular civilian. He spends his senior year studying with five other nearly useless would-be Supers. Together, they must work as a team and overcome their watered-down powers if they want to make it in the world of superheroes.

As this ragtag group comes together, they notice that strange things are happening in the Super world. A mysterious villain has set up base next to Slip's school, and famous and powerful Supers are turning evil. To protect the ones they love, Slip and his team must take matters into their own hands. 

Can Slip and his newfound friends unravel the mystery? Will they be able to take on fully-powered supervillains? And will they be able to save the world?