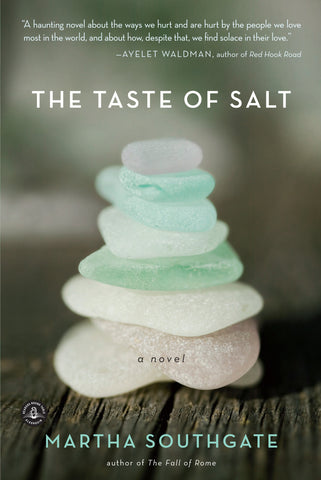 The Taste of Salt
Award-winning novelist Martha Southgate (who, in the words of Julia Glass, "can write fat and hot, then lush and tender, then just plain truthful and burning with heart") now tells the story of a family pushed to its limits by addiction over the course of two generations.

Josie Henderson loves the water and is fulfilled by her position as the only senior-level black scientist at the Woods Hole Oceanographic Institute. In building this impressive life for herself, she has tried to shed the one thing she cannot: her family back in landlocked Cleveland. Her adored brother, Tick, was her childhood ally as they watched their drinking father push away all the love that his wife and children were trying to give him. Now Tick himself has been coming apart and demands to be heard.

Weaving four voices into a beautiful tapestry, Southgate charts the lives of the Hendersons from the parents' first charmed meeting to Josie's realization that the ways of the human heart are more complex than anything seen under a microscope.