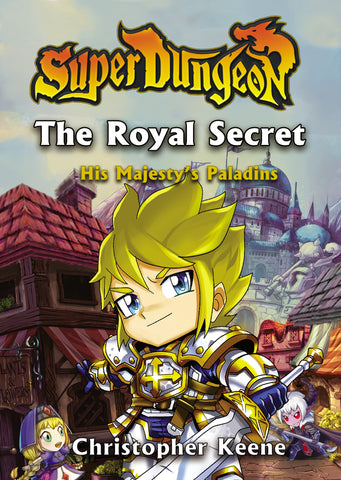 The Royal Secret
In the land of Crystalia, a great battle has been won against the creatures of evil. The heroic Paladins have protected the kingdom, but their beloved captain did not survive. As the Paladins look for a new leader, the forces of darkness slip into their midst. 

Young Paladin Otto has no interest in paperwork and politics. He is an adventurer, content to travel the world with his sword at his side, fighting trolls and dragons. But his father's fame and his own successes have impressed important people, and Otto finds himself nominated to be the new captain of the Paladins. 

When one of his fellow Paladins seems to be connected to the local thieves and goblins, Otto must investigate the secrets of the castle and protect the honor of the Royal Paladins. 

Can Otto drive the darkness back, or has evil already snuck inside the walls of the castle?