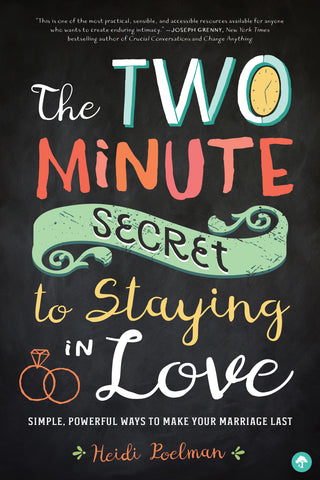 The Two-Minute Secret to Staying in Love
Marry the one you love, and love the one you marry. It sounds simple enough. But staying in love turns out to be a whole lot different than falling in love. In a world of constant distraction, marriage experts agree that the little things matter—a lot. The Two-Minute Secret for Staying in Love explores the little things couples think, say, and do to stay in love for the long haul.
Supported by expert studies, interviews with happily married couples, and years of personal experience, author Heidi Poelman shares the simple secrets that keep love alive. Whether it's choosing an attitude of gratitude, leaving a love note, giving a welcome-home hug at the door, or calling just to say "Hello," The Two-Minute Secret for Staying in Love is full of simple ways to love the one you married, two minutes at a time.