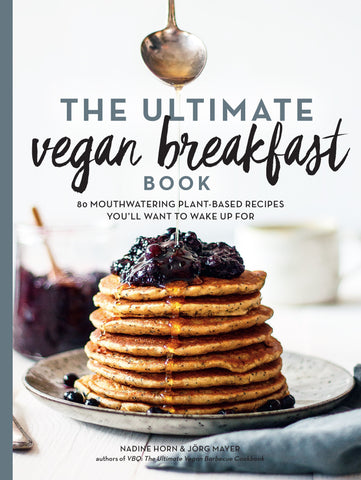 The Ultimate Vegan Breakfast Book
80 delicious, healthful, and diverse vegan breakfasts to plant-ify your mornings

Breakfast is a key part of a balanced and nourished day—but for vegans it can also be the hardest meal to enjoy. Traditional breakfast fare is often loaded with animal products, leaving few options besides fruit and basic grains. But with The Ultimate Vegan Breakfast Book, vegans will have a new reason to say "good morning" thanks to these satisfying, nutritious, and flavorful recipes to start every day, whether you're looking for something...
 
Fast: Unwrap a Breakfast Burrito with mushroom and chickpea "scramble," or spoon up some 'Nana Nice Cream with overnight oats for concentrated energy on the go.
Filling: Boost your workouts with Power Waffles, Breakfast Sausage, Tempeh Bacon, and mini Breakfast Burgers.
Fresh: Relax and greet the sun with a tropical Green Smoothie Bowl, or sip your way to a healthy glow with the Super Antioxidant Shake.
Fun: Wow your brunch guests with Glazed Baked Donuts and Pesto Bread, and whip up batches of fresh nut butters and jams for a treat any time of day!
With this comprehensive guide to all things breakfast, plant lovers have a whole new reason to savor mornings.