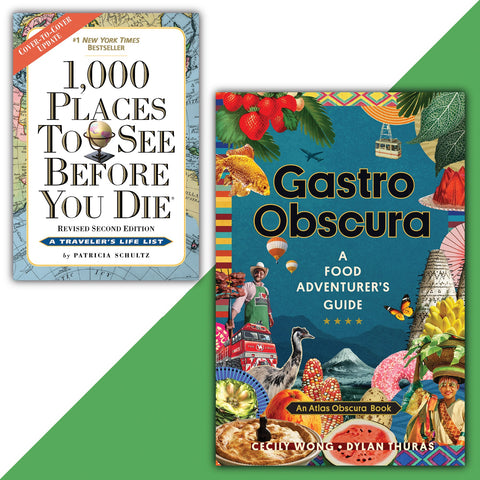 The Wanderlust Collection
Website exclusive set.
For the reader hungry for adventure, books to a sense of wonder. Patricia Schultz takes us on a visual journey of the best destinations the world has to offer, and the creators of Atlas Obscura serve up a loaded plate of incredible ingredients from across the seven continents. Set includes 1,000 Places to See Before You Die (Deluxe Edition) and Gastro Obscura.