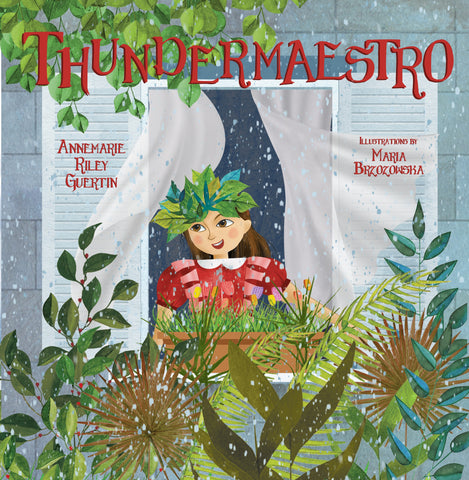 Thundermaestro
Rumble, grumble, groan, growl, whoosh, swoosh, 
creak, squeak, tip tap, pitter-patter, splitter, splatter.
The crescendo builds.

With baton in hand, a little girl conducts a majestic symphony with the sounds of a summer rainstorm. The whoosh of wind and the toccata of raindrops make a grand concert. With gorgeous mixed-media illustrations that juxtapose the gathering storm outside with the music inside the girl's imagination, this celebration of the music of nature will leave readers breathless until the final bow.