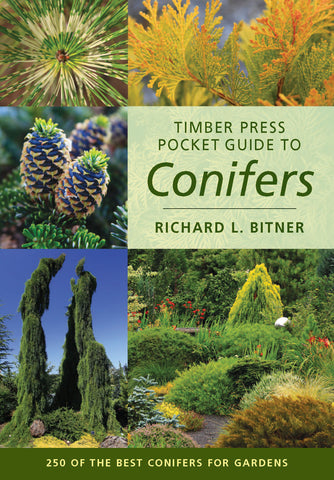 Timber Press Pocket Guide to Conifers
Conifers are the perfect choice for groundcovers, shrubs, or trees in almost any garden. Evergreen and always architecturally interesting, they're also drought, pest-, and disease-resistant, and rarely have any demanding cultivation needs.

The Timber Press Pocket Guide to Conifers is the perfect companion for anyone who needs a portable guide to conifer choices. With everything you need to know to choose and grow just the right conifer, this book also provides stunning photos of conifers in gardens so you can pick the plant you truly love.