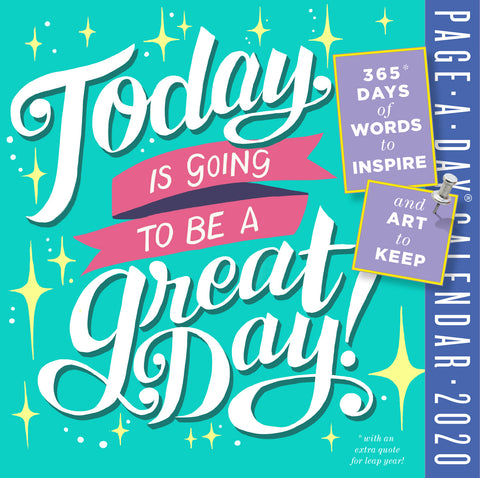 Today Is Going to Be a Great Day! Page-A-Day Calendar 2020
It's art, it's inspiration, it's the start-your-day-right calendar gift.

What's better than an upbeat message (or quote, lyric, or piece of advice) to lift your spirits? Every day, words to live by—Bloom where you are planted, Prove them wrong, Forget the mistake, remember the lesson.—are brought to life through fresh, bright graphic design by over 30 contemporary illustrators, providing a reliable boost of cheer to guide you through the year. Once a page is torn off, you can pick and choose which to hang on the wall, creating a gallery of joy, warmth, and inspiration.