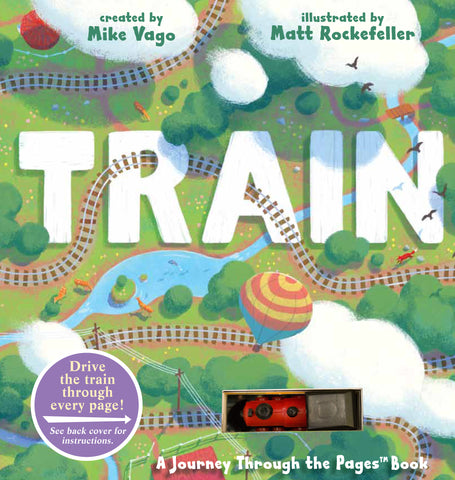 Train
***A 2016 National Parenting Product Awards (NAPPA) winner

You've never seen a book like this before! It's the story of a train moving across the American landscape—but with an actual three-dimensional miniature train that loops up and down and across each spread, traveling along an interior track from front to back without ever leaving the pages.

Move the red steam engine out of the depot and to the front of the book, where the sun is just coming up over a bay, and then take a journey across wide plains, up mountains and down hills, into a city at night with its beacons of light—and finally, back to the rail yard. The panoramic landscapes are filled with marvelous details that young children will delight in discovering, and the sweet, simple rhyming language pulls the story along and will be happily repeated when it's time to start the journey all over again. All aboard!