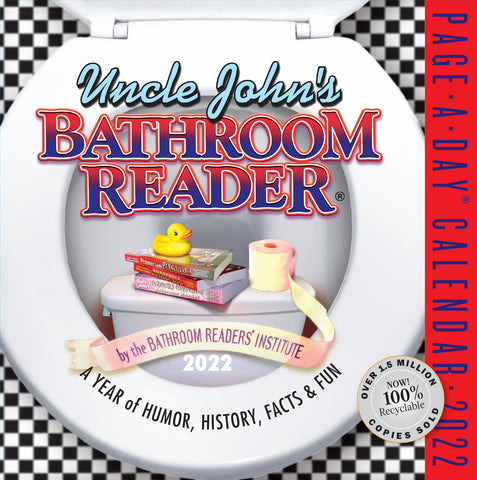 Uncle John's Bathroom Reader Page-A-Day Calendar 2022
For the throne reader, an absorbing year of amazing facts, history, humor, origins, flops, fads, and more!
For the 68 percent of Americans who admit to reading in the bathroom, this is the hugely popular calendar―1.5 million copies sold!—adapted from the hilarious and wonderfully wacky book series. Indulge your curiosity with a year of offbeat factoids, weird stories, and other quirky thoughts to ponder while on the throne. Obscure vocabulary words, like
pogonophobe
(someone who's afraid of beards). Plus, the origin of Tater Tots—did you know they were originally sold as cattle feed? Now 100% recyclable and printed on FSC-certified paper.