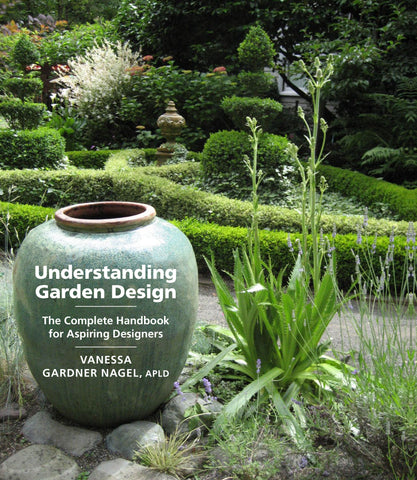 Understanding Garden Design
Designing a garden is a complex task. Where do you start? What kind of skills do you need? What are the logical steps in creating a design? How do you communicate your ideas to a client, and how do you accommodate a client's requests while maintaining the integrity of the project? The answers to these questions, and many more, can all be found in Understanding Garden Design.

Most books on garden design focus on only one or a few aspects of garden design—choosing plants or creating a hardscape, for example. This comprehensive, accessible book lays out the entire process from start to finish in clear, precise language that avoids the pitfalls of "designspeak." In fact, garden owners and clients of garden designers who want to understand more about the designer's craft will be able to profit from the book's lessons.

Among the many topics covered are how to document a site, how to determine what a client needs and wants from the garden, how to take architectural features into consideration, how to think about circulation and lay out paths, how to use basic design principles, how to work with plants, and how to create a final design. Practical aspects are clearly laid out, including working with contractors and staying on top of the various phases of construction.

This thorough handbook is profusely illustrated with helpful photographs and diagrams. A particularly interesting tool is the hypothetical garden plan that appears in each chapter to show how to apply the topics at hand.

A practical, logical approach to the planning, design, and installation of a garden, this volume will be an invaluable resource for students, landscape professionals, and garden designers.