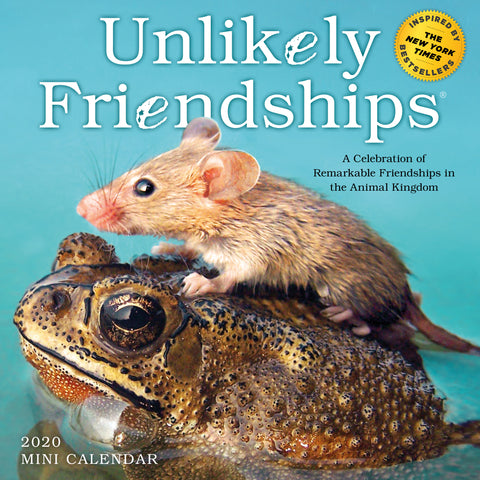 Unlikely Friendships Mini Wall Calendar 2020
Adorable BFFs!

This small yet poignant mini calendar showcases a dozen sweet and surprising animal friendships in full color with charming text that tells the story of how each pair met. Morris the cat loves to rest on Champy the pony's shoulder on the farm where they both live. KFC the chick loves to nuzzle with her neighbor, a pug puppy. It's a big dose of cuteness for a small space; at 7" x 7" it's perfect for cubicle, locker, or fridge.

UNLIKELY FRIENDSHIPS is a registered trademark of Workman Publishing Company, Inc.