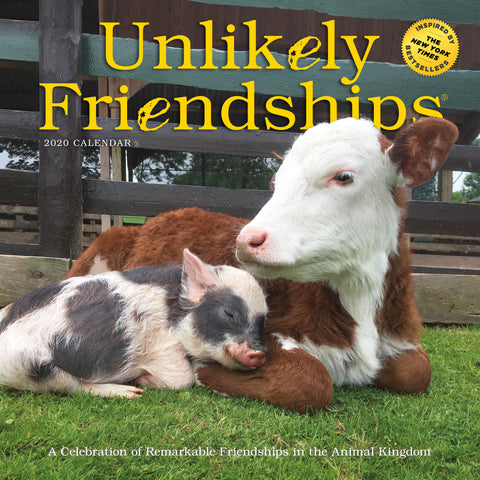 Unlikely Friendships Wall Calendar 2020
Celebrate the surprising emotional bonds that exist between animals of a different species.

Based on Jennifer S. Holland's New York Times bestseller, Unlikely Friendships Wall Calendar celebrates extraordinary real-life animal friendships that will make you beam in surprise and delight. Each month showcases—in full-color photographs—the unexpected love of two creatures of different species, paired with the true, heart-tugging story of how they met: Olivia the owl and Rusty the fox, who both survived attacks by predatory birds, find joy and comfort in cuddling one another. Or Simon Cow-ell, a disabled cow, and Leonardo, an African spurred tortoise, who playfully share food at the rescue center where they live in Thailand. Those who love animals—or even just cute animal memes—will instantly fall in love.