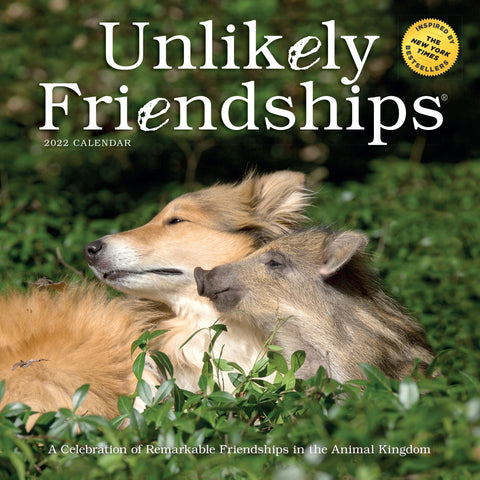 Unlikely Friendships Wall Calendar 2022
Heartwarming stories of interspecies love—and adorable photographs—for the whole family.

This beloved calendar makes us swoon with delight and believe in hope as every month celebrates the unlikely friendships between animals of
different species. There are the orphans—Otto the otter and a litter of four kittens—who became fast family at an English animal rescue. The bull and the pig who love cuddling up in their sunny pasture. And the qimmiq (Canadian Inuit dog) and the polar bear, hanging out together in the Canadian Arctic. Each fascinating photograph is accompanied by a detailed caption telling the history of the friendship. For kids and adults, Unlikely Friendships is as irresistible as it is unexpected. Printed on FSC-certified paper.