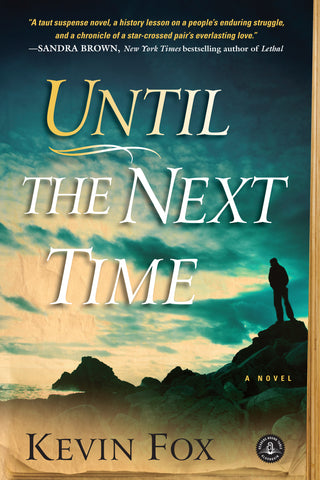 Until the Next Time
For Sean Corrigan the past is simply what happened yesterday, until his twenty-first birthday, when he is given a journal left him by his father's brother Michael—a man he had not known existed. The journal, kept after his uncle fled from New York City to Ireland to escape prosecution for a murder he did not commit, draws Sean into a hunt for the truth about Michael's fate.

Sean too leaves New York for Ireland, where he is caught up in the lives of people who not only know all about Michael Corrigan but have a score to settle. As his connection to his uncle grows stronger, he realizes that within the tattered journal he carries lies the story of his own life—his past as well as his future—and the key to finding the one woman he is fated to love forever.

With the appeal of The Time Traveler's Wife and the classic Time and Again, this novel is a romance cloaked in mystery and suspense that takes readers inside the rich heritage of Irish history and faith. Until the Next Time is a remarkable story about time and memory and the way ancient myths affect everything—from what we believe to who we love.