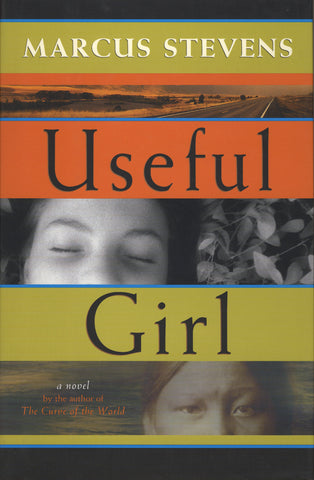 Useful Girl
Out on the western plains, two paths cross: those of a young woman running away from home and a Cheyenne girl running for her life. They're both on a heroic quest, though more than a hundred years separate their journeys.

After her mother's sudden death, Erin Douglass is virtually alone in the world. When she witnesses the exhumation of a Cheyenne girl along the side of a dirt road, life in her Montana town indelibly changes. The girl's remains, gently wrapped in a faded army coat, with silver thimbles on her right hand, are more than a hundred years old. Though her father makes every attempt to keep the discovery quiet, Erin is haunted by questions: How did this young girl end up here, in the middle of nowhere, with no marker and all alone? Who was she?

Together with Charlie White Bird, a young member of her father's road crew from the nearby reservation, Erin is determined to protect her burial ground. She and Charlie meet in secret, knowing that their encounters could threaten their divided communities. But as their commitment to their cause becomes more passionate, so, too, does their relationship. When Erin is faced with a crisis she feels she must bear alone, she runs away. With her mother's old suitcase and her granddad's journals on the Indian wars, she sets out, and as she moves farther from home, the Cheyenne girl's story vividly unfolds in her mind, guiding her toward another way out of her predicament.

Sweeping and evocative, Useful Girl reminds us that the past, no matter how deeply buried, is never far from view. It is a testament to the power of the imagination and a novel of heartrending beauty.