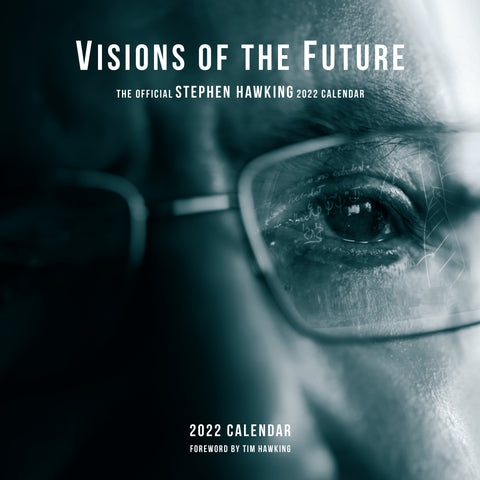 Visions of the Future: The Official Stephen Hawking Wall Calendar 2022
A dazzling marriage of science and art.

"Remember to look up at the stars and not down at your feet." —Stephen Hawking

In celebration of what would have been Stephen Hawking's 80th birthday, Visions of the Future pairs Stephen Hawking's quotes with breathtaking images of the universe captured by the European Space Agency. Fascinating phenomena: light disappearing into a black hole is accompanied by "It is said that fact is sometimes stranger than fiction. And nowhere is that more true than in the case of black holes." Existential truths: "We each exist but for a short time. And in that time explore but a small part of the whole universe." And calls to action: "Climate change is one of the great dangers we face and it's one we can prevent," paired with an image of Earth as seen from space. It's an exquisite gift for students, scientists, or anyone fascinated by the cosmos.