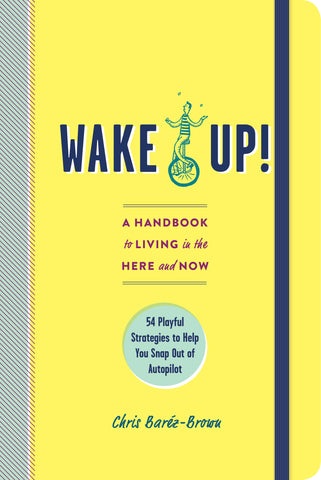 Wake Up!
Don't waste a minute of your extraordinary life!

You have an unlimited capacity to have fun, meet amazing people, and feel truly awake every single day. But do you? When you're living on autopilot (and most people are—80 percent of the time), those opportunities pass you by.

Snap out of it! Any one of the 54 playful strategies in Wake Up! will bring your brain back to life. Chris Baréz-Brown spells out the Insight, Plan, and Payoff of every strategy. For example, Steal Back Time:

The Insight: If you're not in control of your time, you are not in control of your life.

The Plan: Steal some back! Schedule a meeting that doesn't exist, or skip a commitment that fills you with dread and instead do something that fills you with joy.

The Payoff: When we act more consciously to decide how we spend our time, we naturally create space to wake up more and more every day.

Stop sleepwalking through life and make every day count!