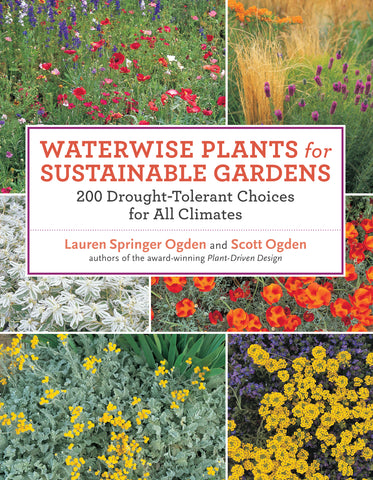 Waterwise Plants for Sustainable Gardens
"I can't imagine a designer or avid gardener who wouldn't want this on their bookshelf." —Garden Design Online

Waterwise Plants for Sustainable Gardens is a practical guide to the best 200 plants guaranteed to thrive in low-water gardens. Plant entries provide the common and botanical name, the regions where the plant is best adapted, growth and care information, and notes on pests and disease. This practical and inspiring guide includes a variety of plants, from trees to succulents, perennials to bulbs, all selected for their wide adaptability and ornamental value. Companion plants, creative design ideas, and full color photography make this guide a must-have resource for any sustainable gardener.