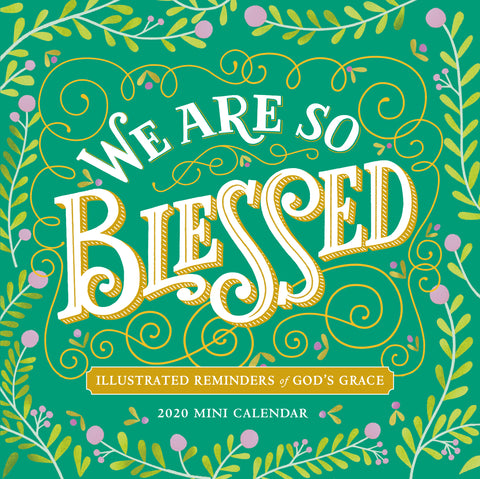 We Are So Blessed Mini Wall Calendar 2020
A yearlong celebration of God's grace and the goodwill He lends our lives.

We Are So Blessed Mini Calendar delivers twelve inspiring messages with a vibrant visual impact. Brightly colored hand-lettering encourages you to Pray more, worry less. The evening calm of a starry sky illustrates a profound wish: Lord, make me an instrument of your peace. And sunny skies and cool blue waves exemplify a comforting sentiment: It is well with my soul. A thoughtful gift of comfort and wisdom, this small-format calendar (7" x 7") is sized to fit a cubicle, locker, or kitchen wall.