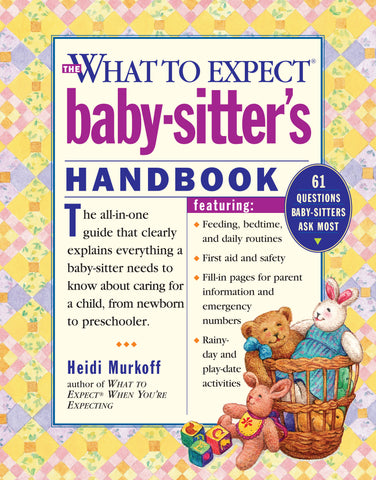 What to Expect Baby-Sitter's Handbook
For live-in nannies, Saturday night sitters, and everyone who cares for kids.
Answers to the questions sitters ask most:
The parents want me to pick up their newborn every time he cries—won't that spoil him?
A child who comes over for play dates always makes a terrible mess and never helps to clean up. What can I do?
The girl I baby-sit for tripped and got a bump on her head. What's the best way to tell the parents?
I take care of a six-month-old and a three-year-old with completely different sleeping patterns. How do I juggle naptimes?
Packed with information and insight, the
What to Expect Baby-Sitter's Handbook
covers all the basics and so much more. How to keep a child safe and what to do in an emergency. The top five reasons babies cry, and eleven surefire ways to calm them down. Taming temper tantrums and tempting the finicky eater. How to talk to a baby and how to get a toddler talking. Bathing, potty training, sibling disputes, time-outs—and how to make the family-sitter relationship a happy one. Plus, a special fill-in section where parents can write down what they think is important for sitters to know about their kids.