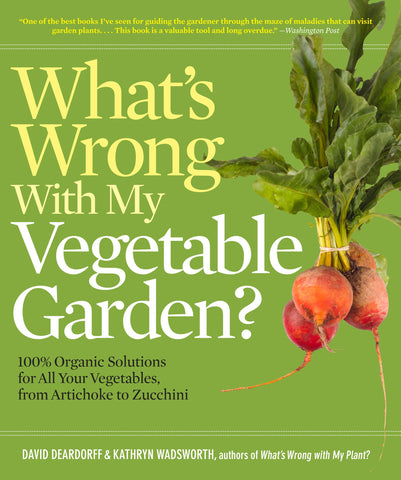 What's Wrong With My Vegetable Garden?
Calling all vegetable gardeners! This book will become one of your most essential garden tools.

Are your tomatoes plagued by blossom end rot? Are your carrots coming up clumpy? You can find the solution to these problems and many more in What's Wrong with My Vegetable Garden. This useful handbook will first teach you how to garden successfully with plant portraits of popular vegetables including details on growing season, planting techniques, and soil, light, and water requirements. Then, you'll find details on how to identify specific problems common to each plant and how to combat the problem with 100% organic solutions.