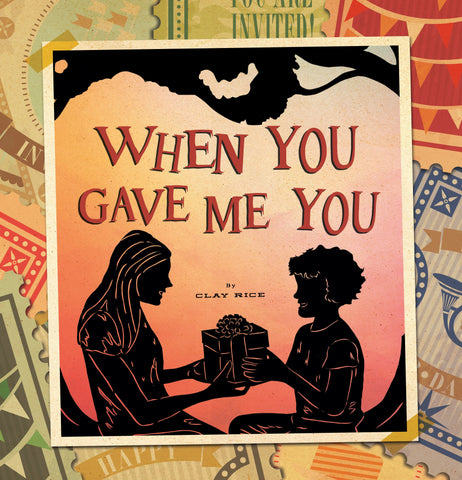 When You Gave Me You
On this birthday, remember who's giving to who, 
because the best gift of all, is when you gave me YOU.

Award-winning poet and artist Clay Rice brings his signature papercut style to this tender birthday affirmation of positive praise for a special child. Amidst the presents and candles, this gorgeous picture book reminds the child that they are the greatest gift! 

It's your playful spirit and creative spark. 
And your sweet soul and loving heart.
You shine like the sun in all that you do, 
you gave me a gift when you gave me you.