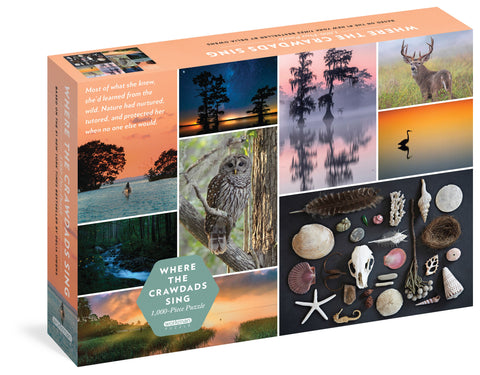 Where the Crawdads Sing 1000-Piece Puzzle
Escape to Kya's world with a 1,000 piece jigsaw puzzle.
You loved the novel. Now immerse yourself even further into the breathtakingly beautiful world of  
Where the Crawdads Sing
. The waterways, the wetlands, the birds and animals, and the light, that amazing light—piece by piece, and image by image, recreate this magical corner of North Carolina's Outer Banks that the Marsh Girl calls home.
1,000 interlocking pieces   
Mini-poster  (9 3/8" × 6 3/4 ") for reference or framing   
Completed puzzle size: 26 3/8" x 18 7/8"