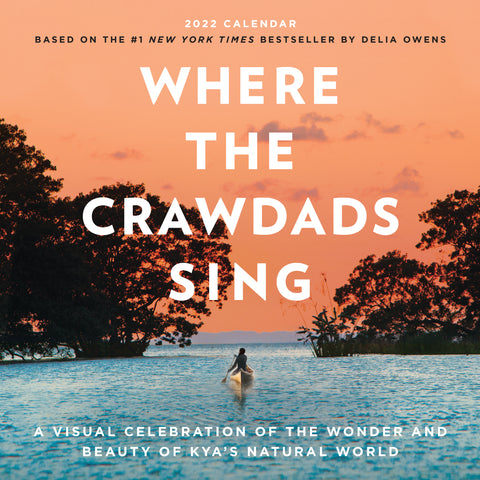 Where the Crawdads Sing Wall Calendar 2022
A visual journey into the natural world of Where the Crawdads Sing, and a celebration of natural beauty all year long.

You, and millions of others, loved the novel. Now immerse yourself even further into the breathtakingly beautiful world of Where the Crawdads Sing. Every month is a stunning full-color photograph that brings Delia Owens's southern marshlands vividly to life: the waterways, the wildlife, the magical light that seems to set the atmosphere aglow. Each image is enhanced by a watercolor that could be taken from Kya's journals, and a lyrical excerpt from the book: "The marsh did not confine them but defined them and, like any sacred ground, kept their secrets deep."
Like the book itself, it's a calendar that celebrates this unique place where nature and literature meet.

Delia Owens's multi-million copy, #1 New York Times bestseller—and soon-to-be major motion picture— Where the Crawdads Sing is nothing less than a cultural phenomenon.  

Printed on FSC-certified paper.