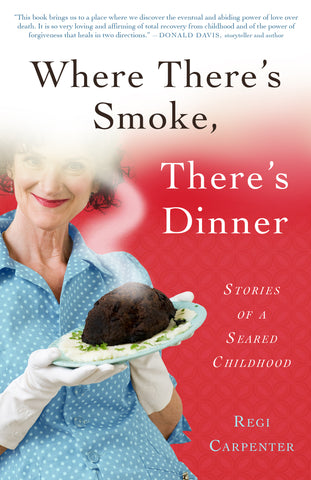 Where There's Smoke, There's Dinner
Family: comfort food or a recipe for disaster? Award-winning storyteller and performer Regi Carpenter brings her humor and honesty to print in Where There's Smoke, There's Dinner.

Regi is the youngest daughter in a family that pulsates with contradictions: religious and raucous, tender but terrible, unfortunate yet irrepressible. These honest tales—some hilarious, some heartbreaking—celebrate the glorious and gut-wrenching lives of four generations of Carpenters raised on the Saint Lawrence River in Clayton, New York. From teenagers struggling to find their identity to disabled veterans grappling with the aftermath of war and change to the complications and sweetness of love between family members, this collection of linked short stories holds the universal message that life's difficulties are softened by love and fortitude . . . and family.