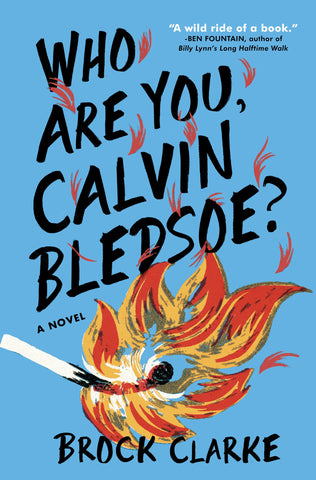 Who Are You, Calvin Bledsoe?
"This exuberant comic novel—involving explosions, secret agents, religious fanatics and a hapless narrator dragged around Europe by his long-lost aunt—is also a sly theological exploration of fate and predestination." —The New York Times Book Review
 
Calvin Bledsoe has never grown up. His mother, an internationally known theologian, was the dominant force in his life—so much so that he never left home, even when he married. Now she is gone, and at her funeral, Calvin meets an aunt he never knew existed, who immediately takes charge of his life and whisks him off to Europe for a grand adventure.
 
As Calvin and his aunt traverse the continent, it becomes apparent that her clandestine behavior is leading him into danger. Facing a menagerie of antiquities thieves, secret agents, and religious fanatics, as well as an ex-wife who is stalking him, Calvin begins to suspect there might be some meaning behind the madness. Is he the person he thought he was? Is anyone ever who they appear to be? But there's little time for soul-searching, as Calvin first has to figure out why he has been kidnapped, why his aunt has disappeared, and who the hell burned down his house in Maine.