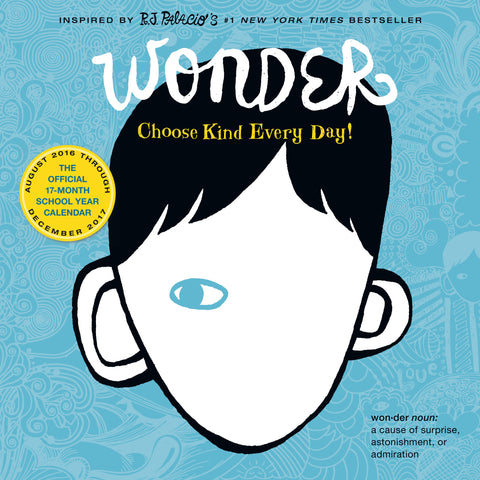 Wonder Wall Calendar 2017
It's the perfect family calendar adapted from the internationally bestselling book for young readers. Capturing the heart and spirit of Wonder, the novel, this seventeen-month calendar combines beautifully hand-lettered and illustrated quotes with activities to provoke action and conversation. Seek wonder, embrace curiosity, and always act with kindness. Or as the Dalai Lama says, "Be kind whenever possible. It is always possible."

Wonder is as life affirming as it is life changing—and so is the calendar.