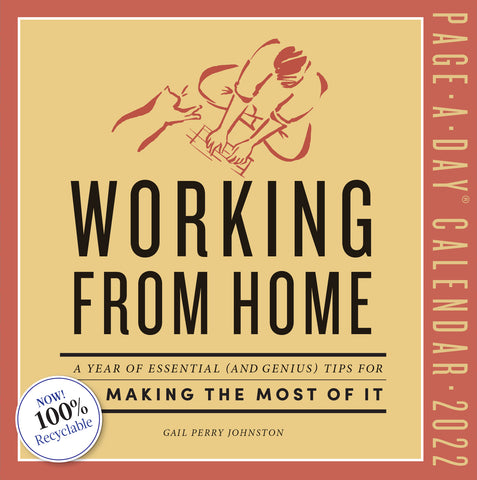 Working from Home Page-A-Day Calendar 2022
Genius tips and hacks for improving creativity, productivity, and work-life balance while working remotely.

A smart gift for colleagues, friends, or for your own home office! Here to help everyone to WFH, whether it's a blessing or struggle or somewhere in between, Working from Home is a year of inspiration, practical advice, and quotes. Did you know that research shows that doodling during long phone calls does not distract you, but actually enhances your ability to stay focused? Reduce headaches, eyestrain, and fatigue by sitting near a window. (It doesn't even need to have a great view—the benefits come from natural light and looking outside.) Plus tips for working productively side-by-side with spouses and kids, the importance of using your voice, and quotes: "We think, mistakenly, that success is the amount of time we put in at work, instead of the quality of time we put in." —Arianna Huffington. Printed on FSC-certified paper and 100% recyclable.