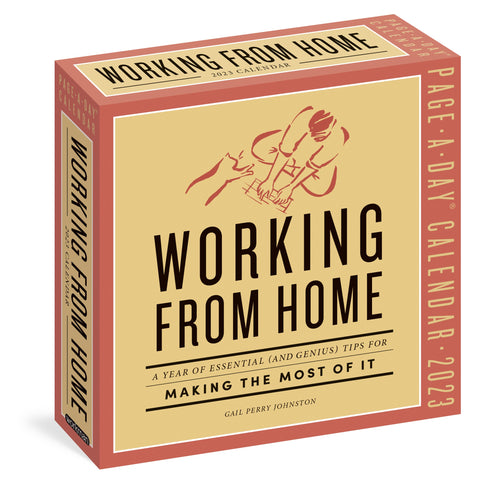 Working from Home Page-A-Day Calendar 2023
Genius tips and hacks for improving creativity, productivity, and work-life balance while working remotely.

Now we know for sure: Working from home can be just as productive as being at the office. But it sure helps to have help! Returning for its second year, the Working from Home calendar is packed with practical advice and inspiration for people whose home and work lives share the same space. Put your desk in a room with natural light—or what to do if that's not possible. Go ahead and eat while standing at the kitchen counter, especially if you sit in front of the computer all day. Light up your face for video calls, but beware of eye fatigue from a light source that's too direct. Plus Workstation Exercises, Tech Input, Staying Connected tips, and quotes: "The art of life lies in a constant readjustment to our surroundings."—Okakura Kakuzˉo. Printed on responsibly sourced paper and 100% recyclable.